ATC HDA-DP10 Review by Sound Perfection Reviews
Full Article from Sound Perfection Reviews:
Firstly I would like to thank ATC HiFi for sending me this sample, this player has had well over 100hrs of burn-in.
Gear Used: DP10 > Grado SR60e / 64 Audio U6  / Noble Sage / Inearz P350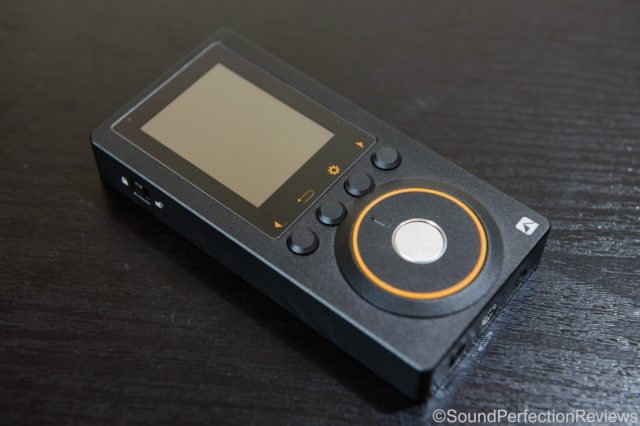 Tech Specs:
An extensive list can be found on their website: http://www.atc-hifi.com/products/hda-dp10/
MSRP: £199.99
Packaging, Build quality and Accessories:
The DP10 comes in a little black and orange box, the signature colours of ATC. It is a rectangular box that separates into 2 parts, on the outside of the box is plenty of info about the DAP. Inside you will find the DP10 neatly held in a card inlay, underneath this is another thinner box with holds the accessories. The packaging is easy to open and attractive.
Build quality is really good; the device feels very solid with a full metal body and good tactile buttons. The scroll wheel has defined steps, and all the inputs and outputs have no play in them. It is a well put together device, which should easily stand up to some abuse.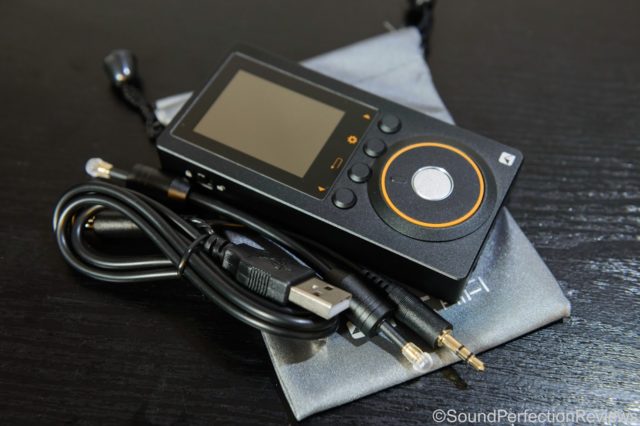 Accessory wise you get a user manual, optical cable, 3.5mm to 3.5mm aux cable and a USB cable, you also get a little soft pouch to store it in.
Features and Ease of use:
The DP10 has quite a few features I will try and list the key ones:
It has a dedicated line-out on the bottom that doubles up as an optical output. The power button is on the top along with the micro USB port, on the left side you have a lock/unlock switch, on the right you have the volume up and down buttons. On the front you have the skip track buttons, with a back button and settings button just below the screen. In the middle you have a scroll wheel which is used to navigate the menus, and a middle button which acts as a select button, but also as the play/pause button.
On the bottom you have the headphone out, line-out/optical socket and a gain switch for high and low gain.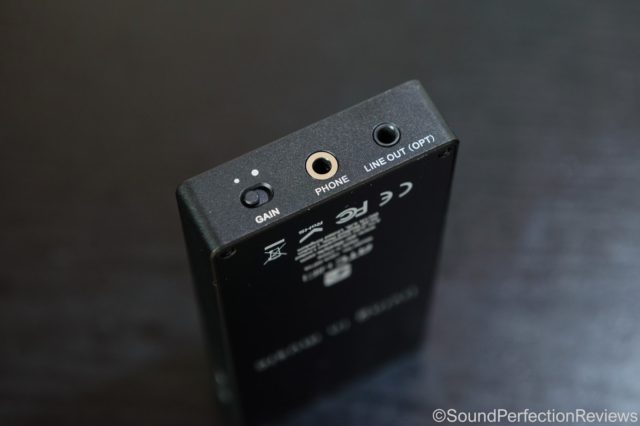 The screen is perfectly acceptable for a device like this, no touch screen or retina display, but that really isn't needed. The now playing screen shows album artwork if it is in the folder of the music, the artist, track, play mode, and bit depth. If you press the settings button you can change the play mode or add the track to your favourites.
Below the volume buttons are the 2 micro SD slots, apparently it only supports 128GB per slot though.
The DP10 is quite easy to use once you learn your way around the menus; it has the standard browsing options (Artist, Album, Song, Genre etc…) along with folder view. The one thing I find could be an issue is if you have 2 card slots, you have to pick a memory card when you select All Songs, instead of it combining the list from both cards.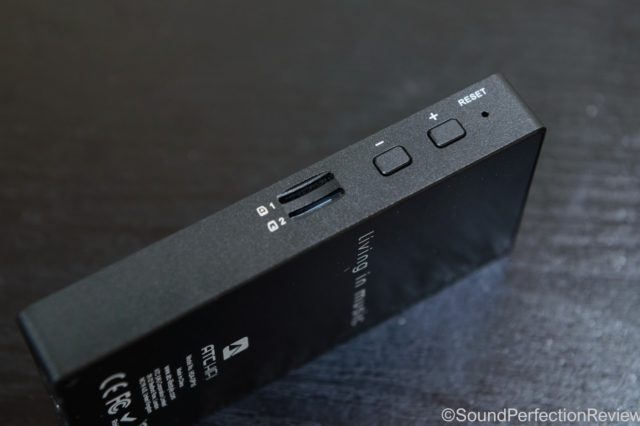 The battery life is rated at 9hrs depending on usage, and I would say this estimate is quite accurate. In the settings you can adjust all the screen brightness settings along with auto shutdown etc….
The DP10 has a selectable DAC filter, it only offers Sharp or Slow roll off, but this is a nice little extra. You can also change the boot volume, maximum volume setting and DSD gain.
This player supports .cue files, but has a built in favourites list, unfortunately it only has 1 favourites list so you cannot use it to make playlists as such.
Overall it is easy to navigate though the menus and also use when it is in your pocket to change volume, play/pause and skip tracks.
Bugs:

There are a couple of things that do need to be improved, firstly gapless playback does not fully work, and secondly the first 1s of tracks seems to be cut off. These are things that could be fixed with firmware updates I am hoping.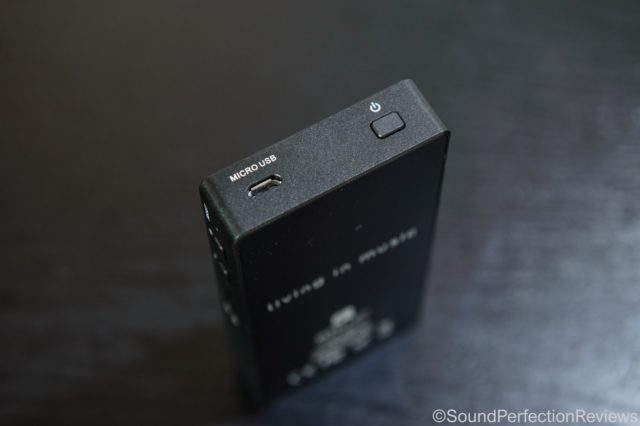 Sound:
What I like about the DP10 is it's relative neutrality, it will play well with most headphones out there and also has a lot of surplus power. I am using around 38 volume on low gain with my Grados, and much less with some more sensitive IEM's, around 25 max. This means it plays really well with a lot of different headphones, and I have not experienced any hiss with any of the headphones I have tested it with.
The bass has no noticeable roll off, it is punchy and articulate yet also full when called for. It stays true to the recording, not adding any warmth or bloom, the definition and layering is very good.
The midrange is very precise and detailed, nothing wrong here either. The highs are well extended and possibly have a little bit of added sparkle, but this does not make this player sound bright sounding.
The highs are well controlled and refined, they don't quite have the refinement of my Opus #2 but for the price I cannot really complain.
This DAP has excellent separation and the soundstage is really good too, never sounding congested or closed in.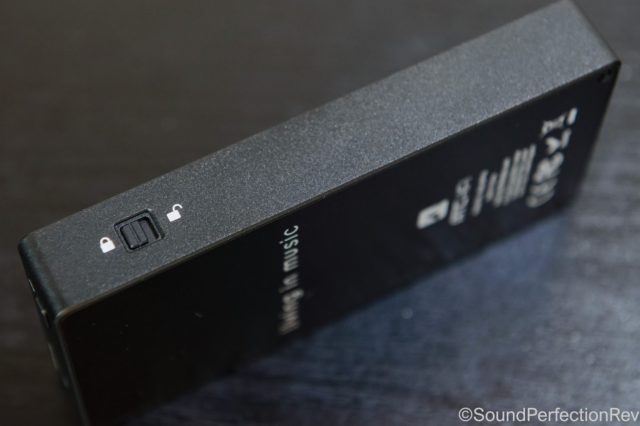 Conclusion: ATC have a solid player on their hands, again in this market there is so much competition. The DP10 does not have the features that the Shanling M2s has on offer for the price, but what the DP10 has is excellent sound and build quality. The sound is open, airy and detailed, it does not try to sugar coat or add its own signature and that in my opinion makes it really good. The fact you can use it as a transport with a coax cable, or use the line-out into an external amp adds flexibility and I do think this is a great player and at just under £200 represents good value too.
Sound Perfection Rating: 7/10 (Good value in terms of sound quality, interface is simple and easy to get around, just lacking some features that other DAPs have in this price range)